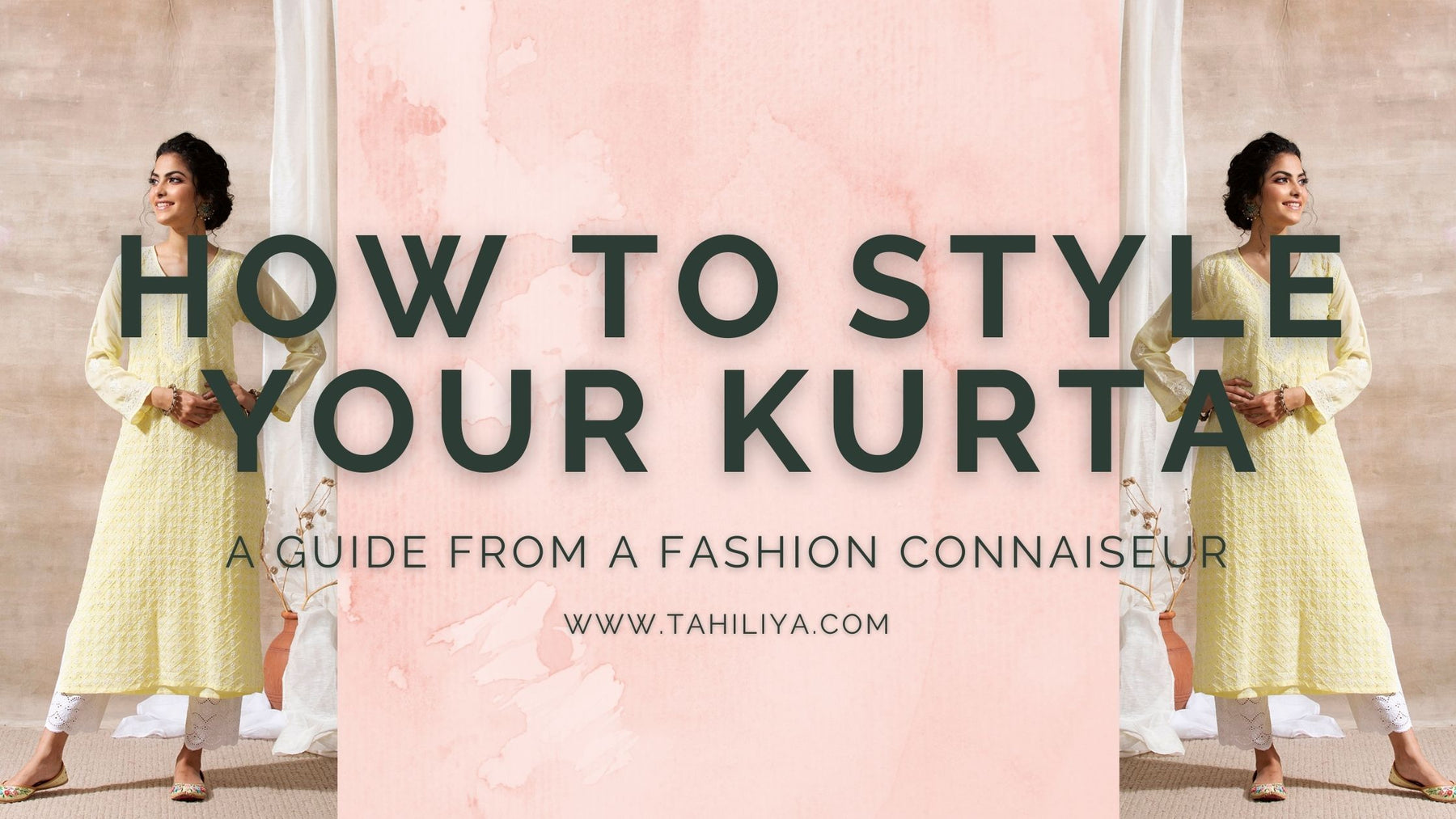 How To Style Your Kurta
Let's agree that Kurta is the most elegant, stylish, and casual piece of an outfit. While Kurta can rock as a formal outfit, the comfort it provides makes it ideal for everyday wear. Typically, we ladies are used to fit our Kurtas with matching Shalwar or Leggings. But why stick to the basics when you can try cool new ways to make most of your Kurta. 
There are countless other ways to style your Kurta in a swanky way. Here are some ideas you should try.
Pave The Way for Palazzos 
If you are looking for a break from the boring Leggings or Shalwar, you should pair your Kurta with elegant silk Palazzos. They are comfortable, classy, easy to carry, and ideal for summer. A long silk Kurta paired with a plain Palazzo can become your go-to outfit, especially if you are a working woman. Pencil Jeans or Tights don't provide much comfort when you are working for eight to nine hours straight. 
Wear a long Kurta with plain Palazzo and flaunt your stylish look.
Try Pairing a Stole and Jeans
A short Kurta, blue Jeans and a Stole—it is a recipe for creating a perfect daily look. Irrespective of the length and the color, a pair of Jeans and a Stole are two perfect accessories to style even the simplest Kurta in your wardrobe. 
If you want to create a classic Indo-Western combination, a Kurta with a pair of Jeans and a Stole is a way to do it. 
Jazz Up with Farsi Pants
Another way to create a casual look is by mixing your long Cotton Kurta with ethnic Farsi Pants. It is a sophisticated style that is not going out of fashion anytime soon. It provides you a neat and perfect summer look.
Take your long Cotton Kurta, pair it with a pair of plain or printed Farsi Pants, and ace that casual elegance. 
You can also pair plain ethnic Farsi Pants with long Ajrakh Kurtas. If you have a Chikankari Kurta, ethnic Pants such as Chikankari Farsi pants will look amazing with it.
Consider Short Jackets
Gone are the days when women used to wear sweaters over a Kurta to look stylish. Now we are styling ourselves beyond the basics. So if you want to create a unique look with your Kurta, wear a jacket over it! No matter if it's a cropped Jacket, sleeveless Jacket, cloak-like long Jacket, or a western—it will jazz up your outfit. All you need to do is contrast a bright-colored Jacket over a short Kurta, and you are all good to go! 
Slit Kurta with Jeans
Pair an M-slit Kurta with distressed Jeans and create an Instagram-able outfit. This dress will provide you a not-too Indian, but still, a very classic look. Fold up your Jeans in a stylish two-fold manner, and wear minimalist jewelry to keep it simple. 
Want all these styles to come alive for you? At Tahiliya, we offer a wide range of Kurtas and Pants that can go perfectly with the above styles. All you need to do is check our website for the finest quality clothing. 
Visit our website now and shop from our trendy collections!