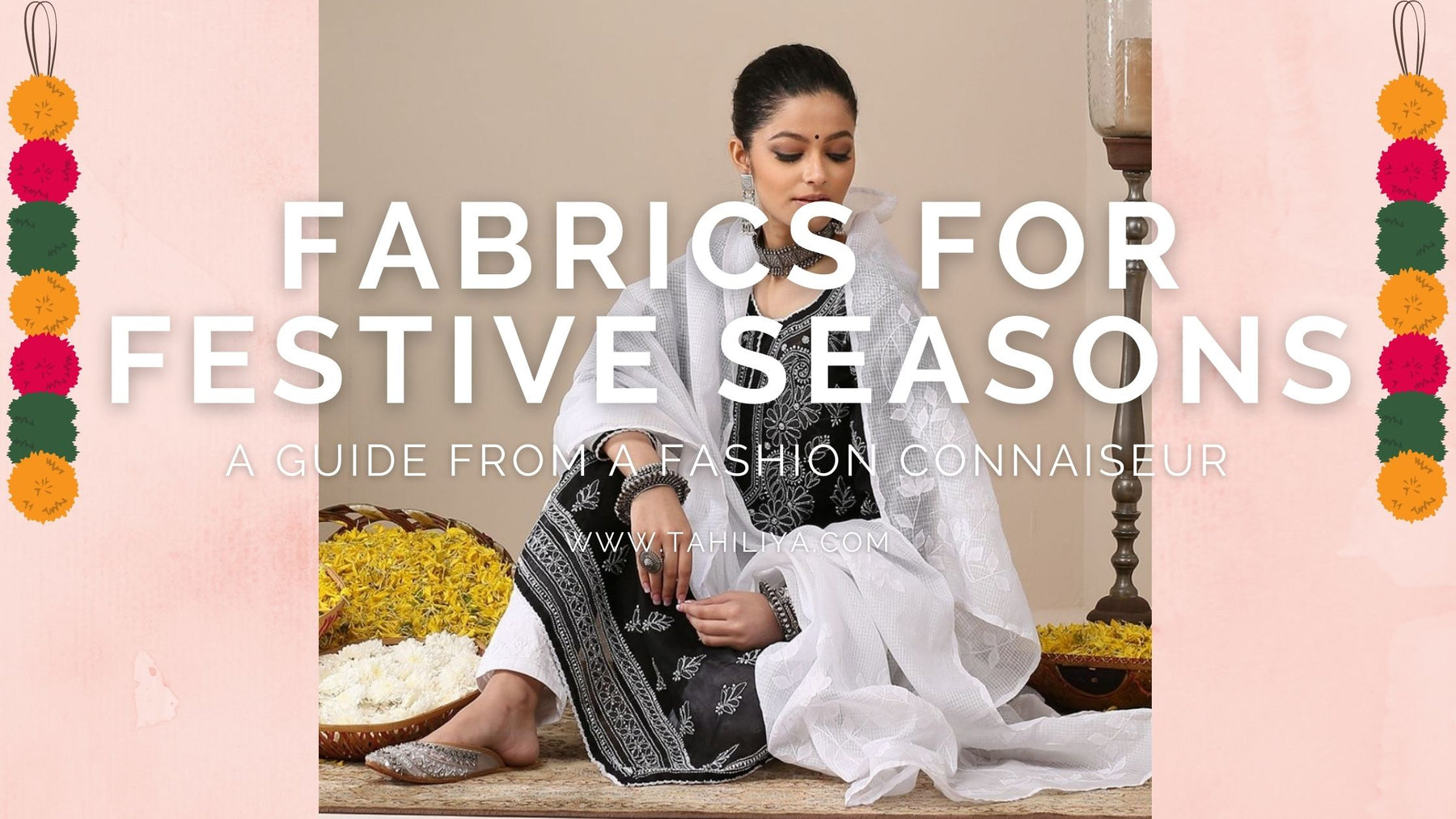 Fabric Which Will Take a Lead for Festive Seasons
Worried what to wear for most festive seasons, living in a country like India or abroad celebrating seasons all year round? Traditional Indian dresses are on full flare during such joyous times of the year and nothing can match their beauty and grace. There is no doubt in the fact that Kurtas are a major part of Indian culture. Cotton and Silk Kurtas are almost impossible to resist this season. But before you go on the shopping Saree, know that it is very important to shop for the right fabric that suits the occasion and the season.
Here we have combined a list of some combinations that will give you the best possible look during the auspicious events of this season. 
Moonga Silk with Kota Silk Dupatta
Moonga Silk or Muga Silk is the rarest type of Silk found in India. Its floral touches, embroideries, fauna designs, and cultural element makes it an ideal fabric for Kurtas. 
A Kurta made from this fabric will definitely make a fashion statement. It is fabulous and unique. That is why it makes for an incredible attire for Indian women. 
Pair a Moonga Silk Kurta with a Dupatta made from Kota Silk (an aesthetic fabric known for intricate zari work) and you are ready to rock any grand occasion.
Printed Pure Chanderi with Chanderi Dupatta 
Chanderi fabric is light, soft, and beautiful. It makes for an amazing festival outfit and brings a kind of sobriety in your attire. You can go for a long straight Chanderi Kurta with a beautiful print. Pair it with plain Chanderi Dupatta and Pants, and your festival outfit is ready. 
Chanderi Silk and Cotton have been around for decades and this fabric never disappoints when it comes to making traditional dresses. So, you can safely put your trust in Chanderi outfits this festival season. 
Cotton Silk with Khari Block Printing Dupatta
Khari Cotton is soft and comfortable to wear. Dupattas made from this fabric look chic and elegant. A Khari Dupatta will go seamlessly with Cotton Silk. Shop for a slightly embroidered Cotton Silk Kurta along with ethnic Farsi Pants, and drape a bordered Khari Dupatta over it. This is a very minimal look which is very convenient to carry and will lighten up your big occasions.  
Modal Muslin with Batik and Hand-Painted Dupatta 
Modal Muslin is a fabric of class. A modal Muslin Kurta in a bright shade will create a perfect Instagram-able look for you this festival season. Modal muslin is a soft yet tough fabric and is usually available in a variety of shades. Pair up your muslin Kurta with dhoti Pants and Batik Dupatta. 
A little about Batik fabric: it is made by applying wax to specific areas of Cotton fabric. Next, the dye is applied. The wax is then removed by boiling the fabric. It looks like cracked Cotton and is perfect to drape over ethnic wear.  
Looking for an outfit to wear for festival seasons? At Tahiliya, we have a variety of collections to fill up your grand occasions. We have Kurtas, ethnic Pants, Dupattas, Tunics, signature sets, etc.  Don't wait and shop for your dream outfit now!