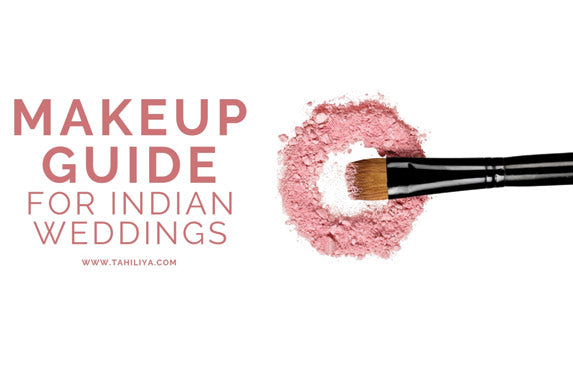 The Ultimate Makeup Guide for Indian Weddings
Indian weddings are known for their grandeur and extravagance, with intricate ceremonies that can last for days. As a guest attending an Indian wedding, it's important to dress appropriately and do your makeup in a way that complements your outfit and the overall festive mood. Here's a makeup guide for Indian weddings:
Prep Your Skin:
Before applying any makeup, it's important to prep your skin. Indian weddings can be hot and humid, so it's best to use a lightweight moisturizer that won't make your skin oily or greasy. Apply a primer to even out your skin tone and make your makeup last longer. Use a setting spray to keep your makeup in place throughout the day.
Choose Your Foundation:
When choosing your foundation, it's important to match your skin tone. Indian weddings are a time for bright colors and bold outfits, so it's best to go for a more natural and subtle foundation look. Use a lightweight foundation or a BB cream that will provide coverage without making your skin look too heavy.
Highlight and Contour:
Indian weddings are all about highlighting and contouring. Use a highlighter on the high points of your face such as your cheekbones, nose, and forehead. Use a bronzer to contour your face and define your cheekbones. A subtle touch of blush can add a pop of color to your cheeks and complete your look.
Eye Makeup:
Indian weddings are a time for bold and colorful eye makeup. Use a neutral eyeshadow shade as a base, and then add a pop of color with a bright eyeshadow shade. Use a waterproof eyeliner to define your eyes and make them stand out. False eyelashes can add some drama to your eyes, but make sure they're comfortable and won't bother you throughout the day.
Lipstick:
Lipstick is an important part of any Indian wedding makeup look. Go for a bold and bright lipstick shade that complements your outfit. Matte lipsticks are a popular choice, but you can also opt for a glossy or shimmery finish.
Mehendi:
Mehendi or henna is an important part of Indian weddings, and it's important to make sure your mehendi complements your overall makeup look. Choose a mehendi design that complements your outfit and keep your mehendi design simple if your outfit is already heavily embellished.
Touch-ups:
Indian weddings can last for hours, so it's important to bring touch-up products with you. Carry a compact powder to touch up your foundation throughout the day. Carry your lipstick shade with you for touch-ups throughout the day. Blotting papers can also be useful to control oil and sweat.
In conclusion, Indian weddings are a time for celebration and grandeur, and it's important to do your makeup in a way that complements the overall festive mood. Use a lightweight foundation, highlight and contour your face, and go for bold and colorful eye makeup. Choose a bright and bold lipstick shade that complements your outfit, and keep your mehendi design simple if your outfit is already heavily embellished. Above all, enjoy the festivities and celebrate the wedding with joy and happiness.

www.tahiliya.com