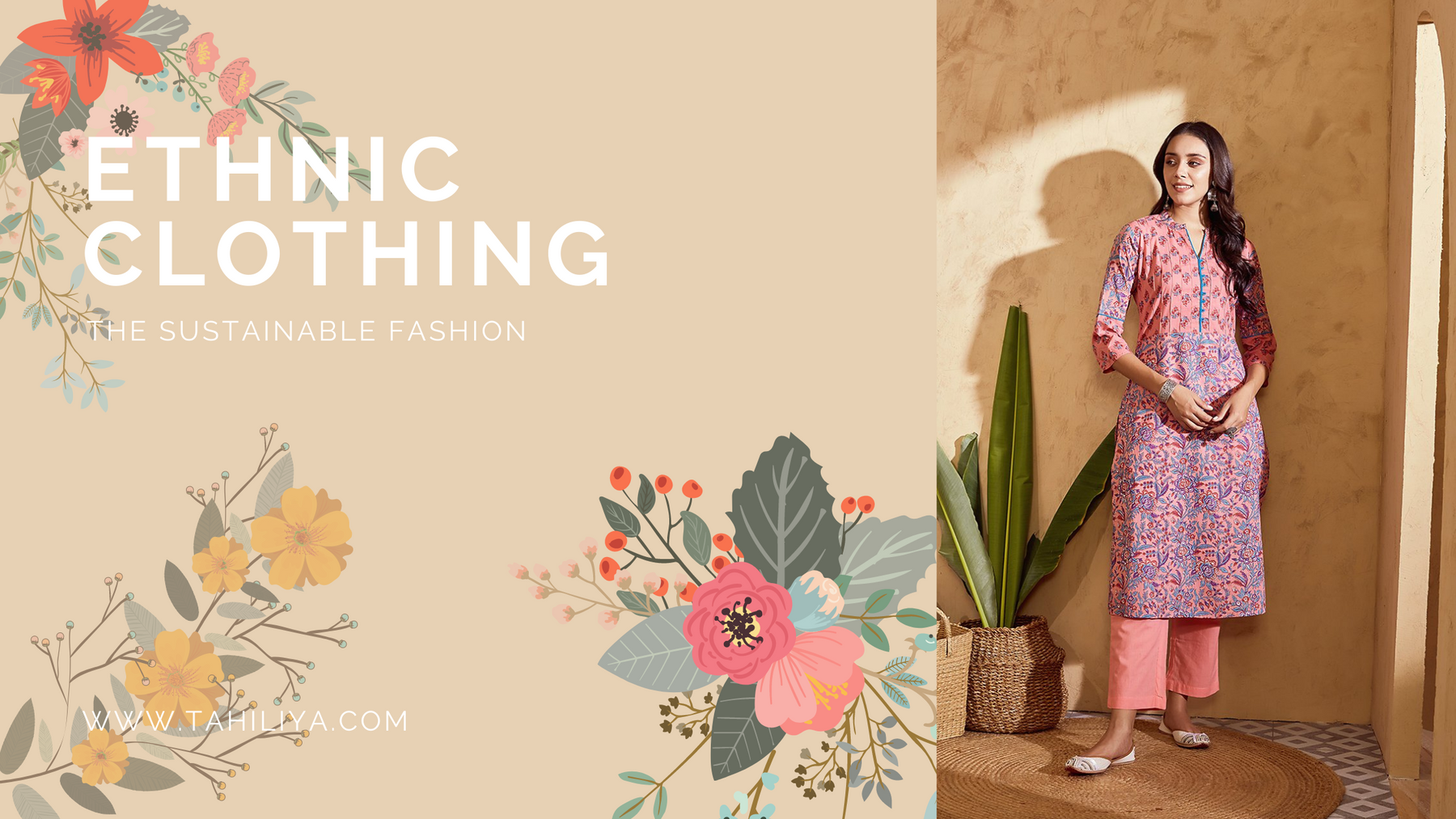 Ethnic Clothing - A quick guide
Nothing can match the royalty of Indian ethnic dresses. They bring charm and elegance to a woman's wardrobe. For ages, Indian ethnic wear has a permanent space in fashion. And the tradition continues even now. Be it simple Kurtas, Lehengas, or Sarees, ethnic sets are ideal for exhibiting Indian grace. 
Since you are here to know about Ethnic Clothing, let's begin with the roots.  
Roots Of Ethnic Clothing 
Indian ethnic fashion started booming in the 1980s when a lot of fashion experts began emerging. These experts later turned into designers and formed a range of perfect Indian Ethnic Clothing. Soon, the economy took flight. As a result, India found itself exposed to the latest fashion and international trends. 
There was a significant fashion boom during the 1990s, which helped India's fashion industry to flourish. The introduction of Indian Couture Weeks was the most prominent example of taking Indian fashion to the next level.  
Later, Indian ethnic wear started including silk Sarees and Lehengas with unique styles and draping. Following this, India saw tremendous popularity for Kurtas and Kurtis.
Now that you are aware of the roots of Ethnic Clothing, it is time to look at some of the latest trends in this category.
1. Occasion Kurtas 
Occasion Kurtas made of Chanderi fabric are the essence of ethnic fashion. Poly-silk fabric or Chanderi makes any garment come alive, and they are ideal as part wear. It makes you look elegant and fancy when you wear it to weddings and kitty parties. Pairing these Kurtas is also very easy. You can go for a neutral-colored Dupatta and pants. For example, you can pair a sky-blue Kurta with bronze pants and it will look spectacular.
2. Pure Silk Kurti 
No matter how simple it is, a pure silk Kurti will always make you look regal and elegant. 
A simple straight silk kurti in a pure bright color, with drawstrings attached on both sides, is enough to give you a magnificent look. And if it has an Angarkha pattern with beautiful embroidery and quarter-length sleeves, then you have an ideal ethnic dress suitable for parties and grand occasions. Pair a bright-colored Kurti with cream pants and complete the look.
3. Anarkali Kurta 
Anarkali Kurta has been part of Indian fashion for decades, and it makes you stand out among the crowd.  A pure white Anarkali Kurta stitched from rayon fabric creates perfect party attire. Anarkali is a versatile design. People wear it to weddings, celebrations, casual events, and parties—to name a few. 
4. Chikankari Shararas 
Chikankari is the most trending fabric in the market right now. Most ethnic wears have their essence in the type of fabric used. Shararas made of Chikankari material are the latest yet most fascinating fashion pieces in the market. You can pair a Chikankari sharara with short silk or Chikankari Kurta. Either way, it will create a regal look for you. 
If you are searching for a place to shop for flawless Ethnic Clothing, Tahiliya can help you out. We specialize in producing quality ethnic outfits stitched from a wide range of traditional fabrics, including Chikankari, Chanderi, Cotton, and Silk. 
Visit our New Arrivals and shop for your dream ethnic outfit now!